A Golden Opportunity

by Scott Barzilla

As many in the local Houston chapter know, I self-published The Hall of Fame Index about six months ago through IUniverse. The book was my fourth, but in many ways was my opus. It had been a project off and on in the making for nearly a decade. One of the great things about SABR is that it offers those of us that are interested in points of research the forum to share that with other baseball fans. My project was chosen as a poster presentation at the upcoming convention (Long Beach, CA July 6th-10th).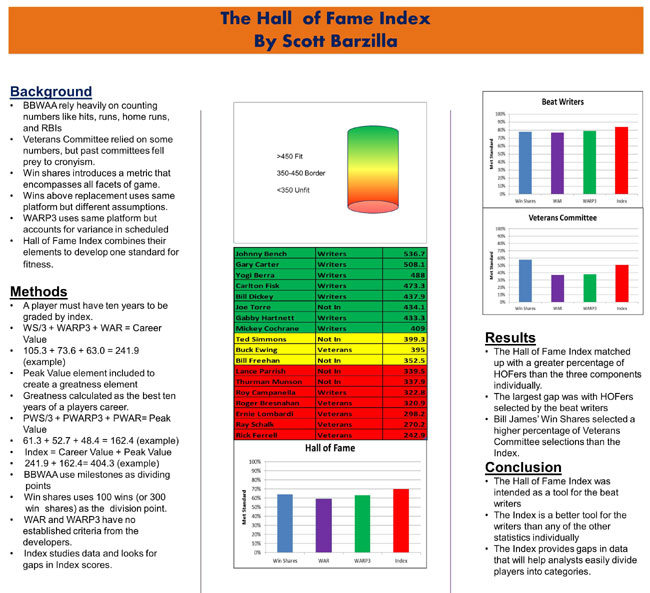 Academic pursuits are both scary and exciting. When you put yourself out there you open yourself to criticism. Some people are better at dolling out criticism than others. Constructive criticism helps you grow. Snark tends to tear one down. Those fears and apprehensions are well worth the excitement. The convention brings you close to the movers and shakers in the industry. All in all, it's a necessary trade-off for those excited in presenting their work. There will be presentations on baseball history, social history, biographies, and the way the game is managed. In other words, there is something for every baseball fan. Like the 5th grader with his science fair project, I am hopeful for the blue ribbon, but mostly hopeful I walk out with a passing grade.